Hey there! I know it has been two, WAIT, three months since the last update. OOPS! A lot has happened since last we have talked. I will update all that is going on soon, but in the mean time...where are some pics of the family.
Hanging out with Dad after his awesome finish at a tournament.
Devon was obviously happy for daddy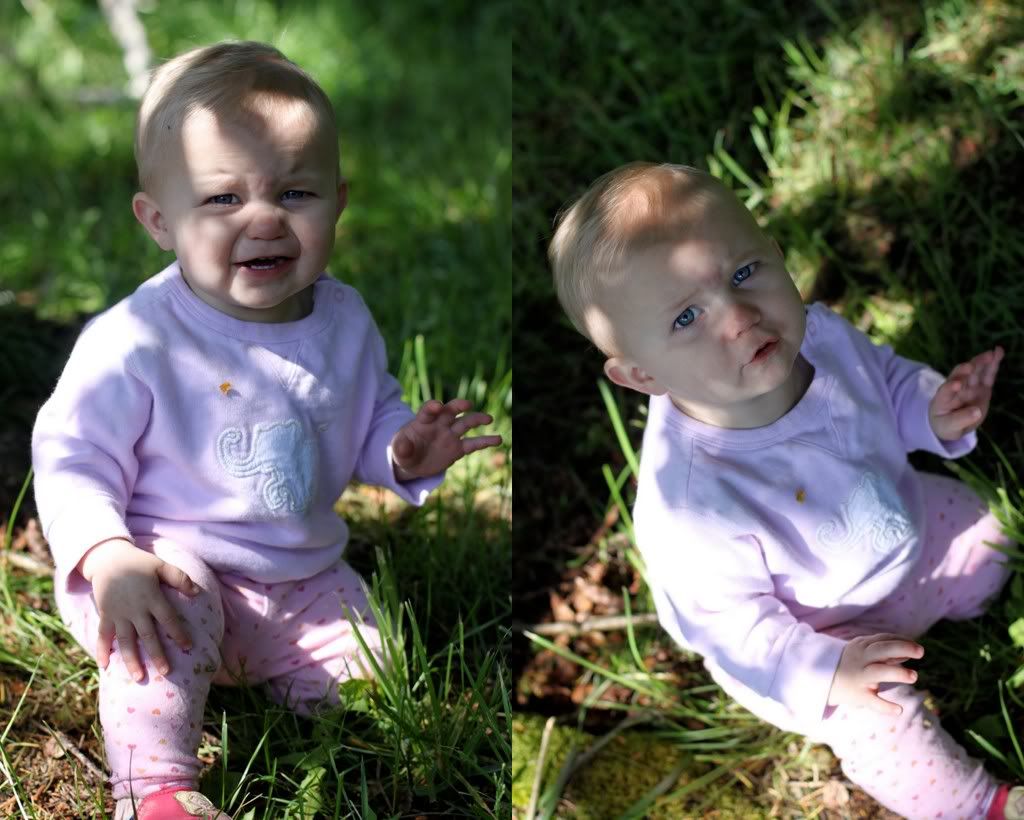 Sun dappled Isabelle
Highly static-y Devon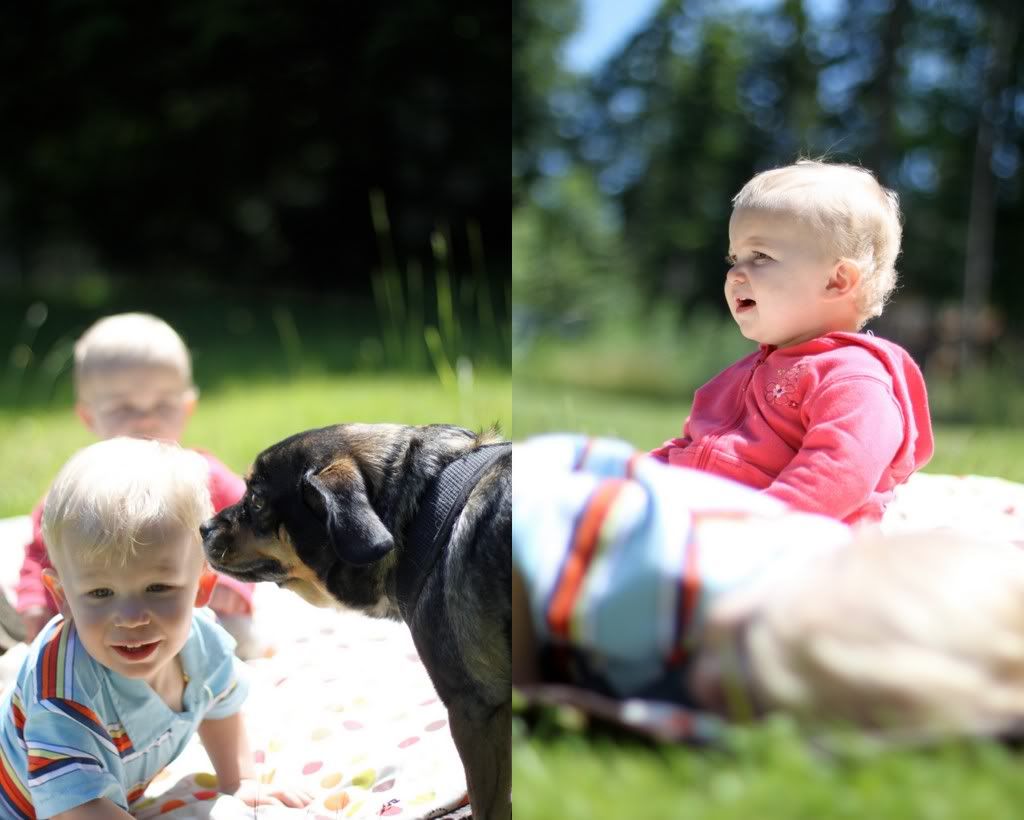 I really can't get enough of dogs saying "HI" to the kids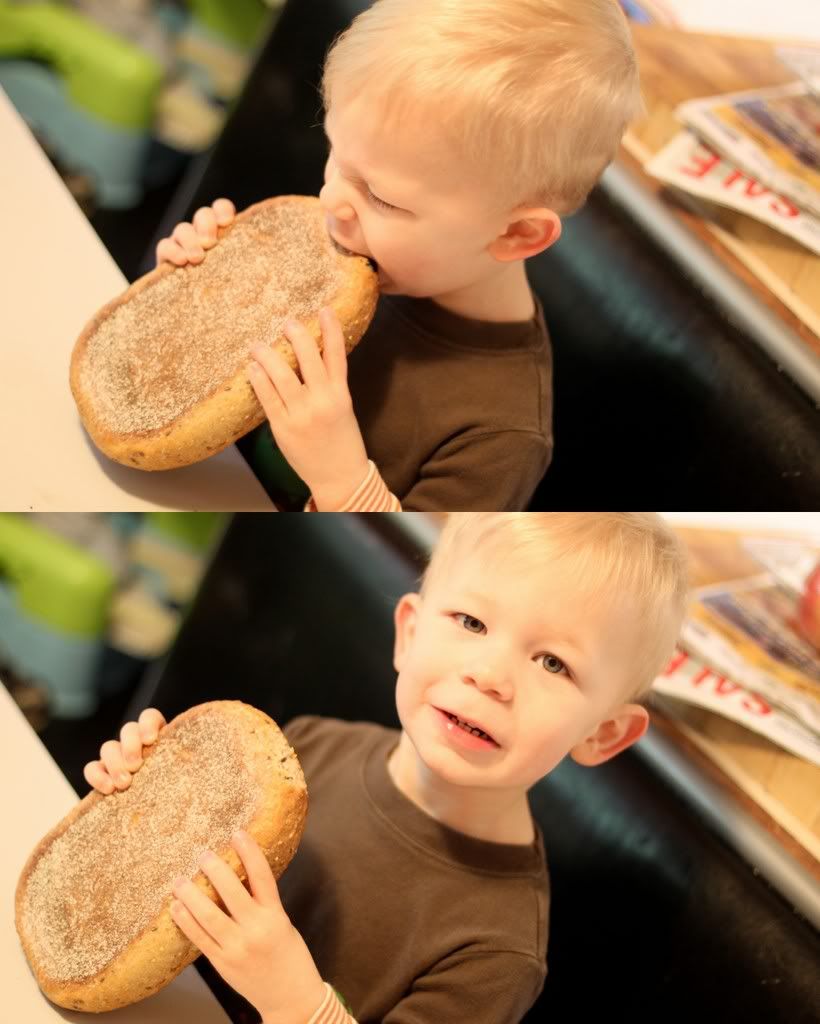 We might have a carb addict on our hands.
Hanging out with our friends Gavin and Reed. Izzy was not happy she was not included in the first pic that she HAD to get all the attention for the second picture.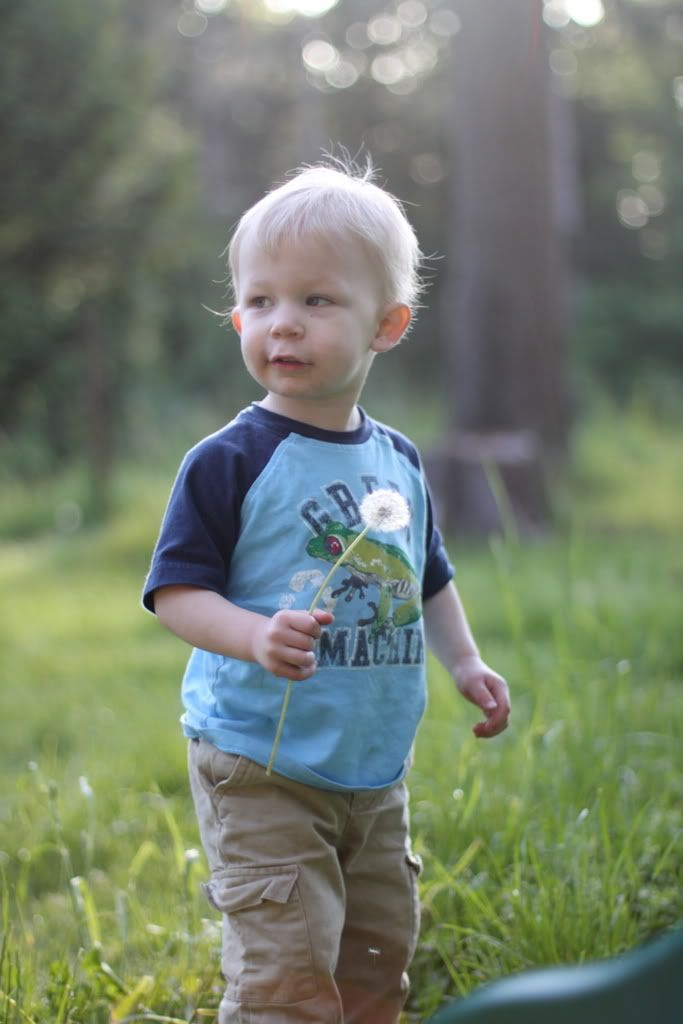 I knew there was a reason that dandelions are on earth.
CRAZY HAIR
Seriously...I could just eat him up.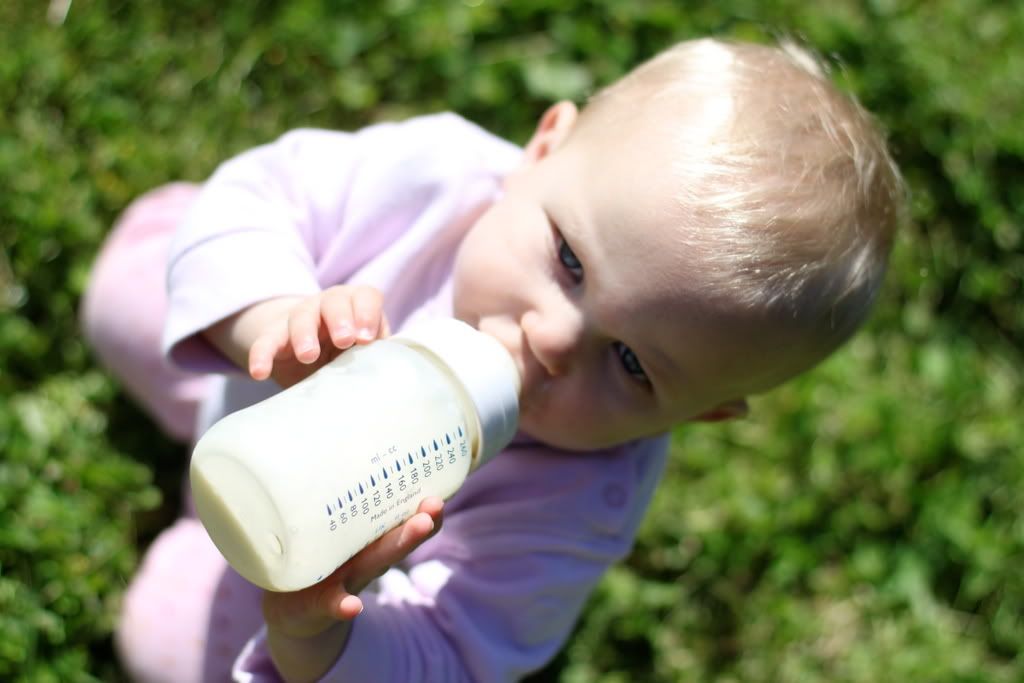 She just loves her bottle! I have no idea how I am going to wean that out...
Who needs the wooden stick anyway?
Well, once summer "hit" I loaded up the car with the kids for a picnic at the beach. I packed up shovels and pails with a blanket and toys. I failed to remember how beaches are in the Pacific Northwest...ROCKY! Really rocky and slimy. And they stink like death. Oceany death, but still stinky. But, I was not going to let that deter my mission. The kids did not know any different and they both had a blast.
Izzy with a mouth full of food.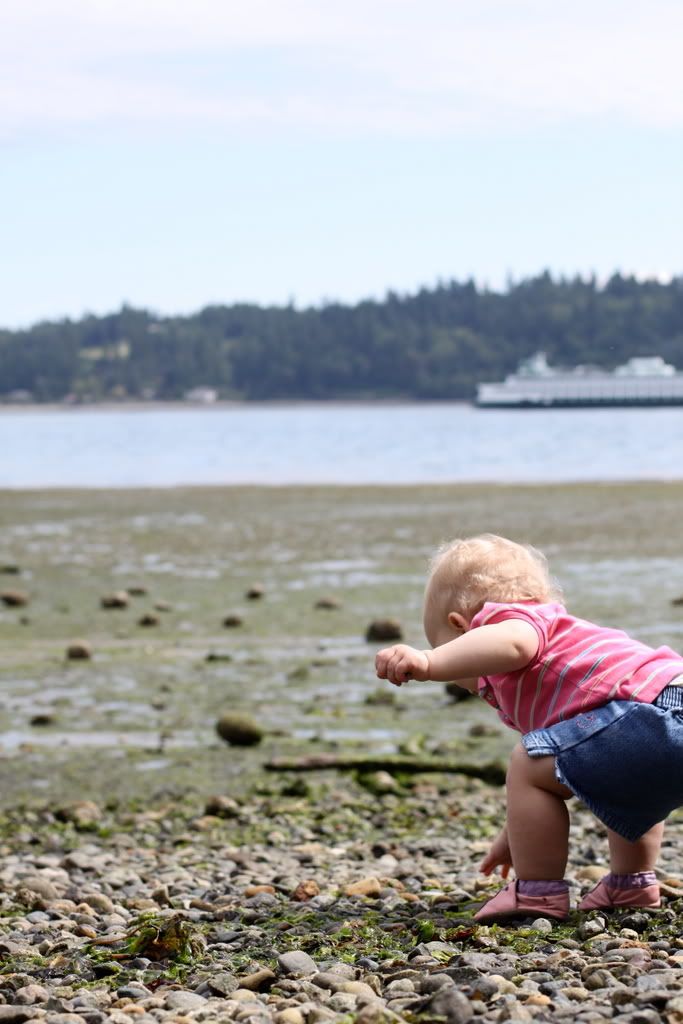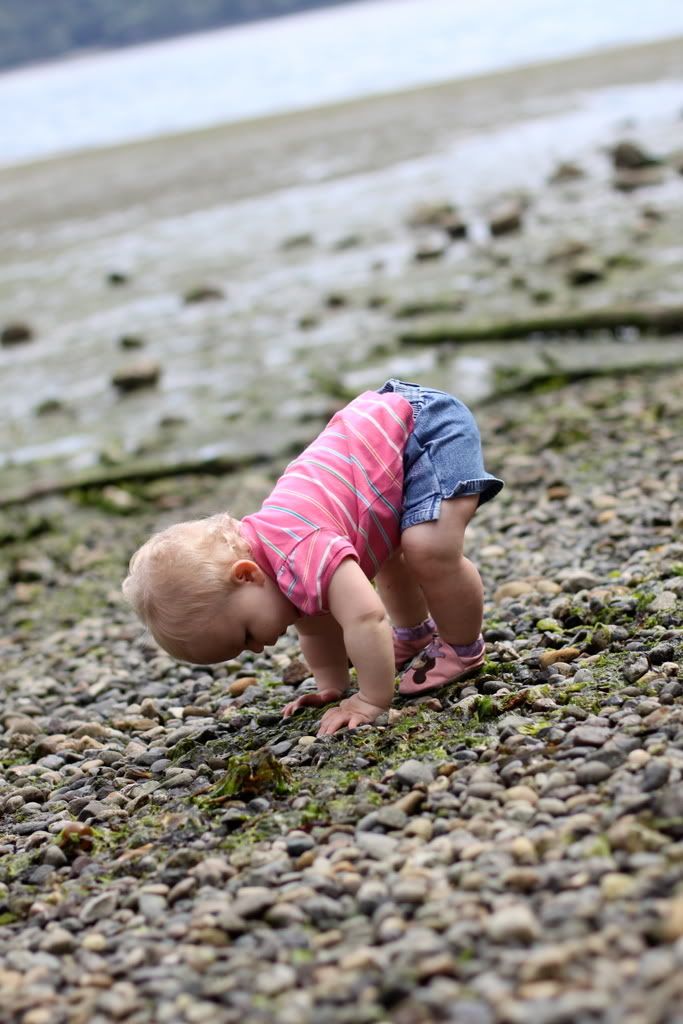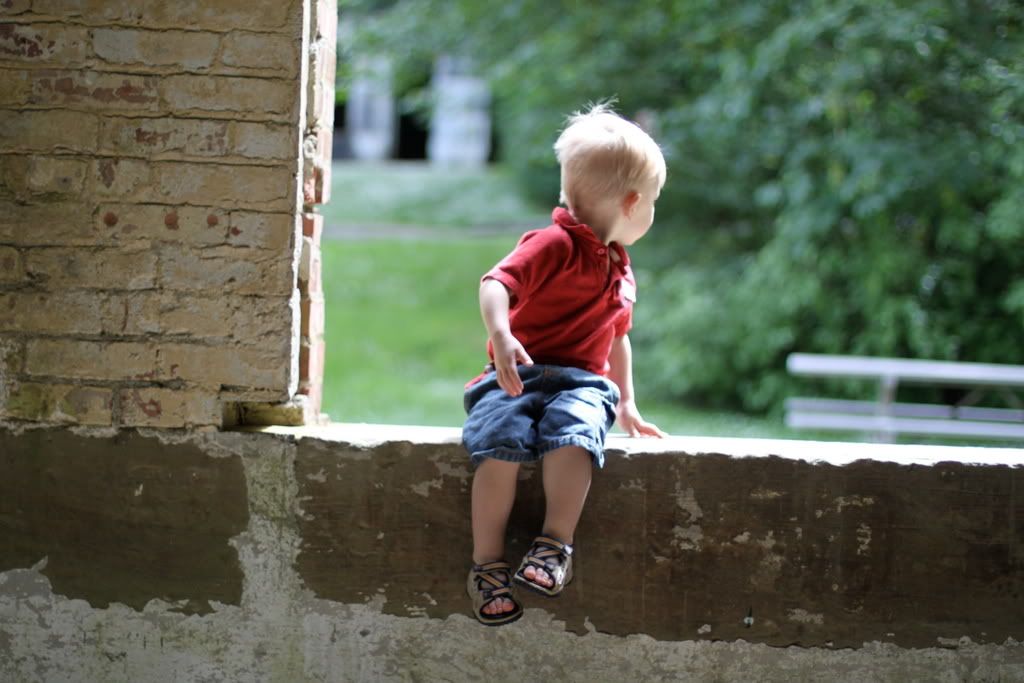 Devon, waive to the camera! LOL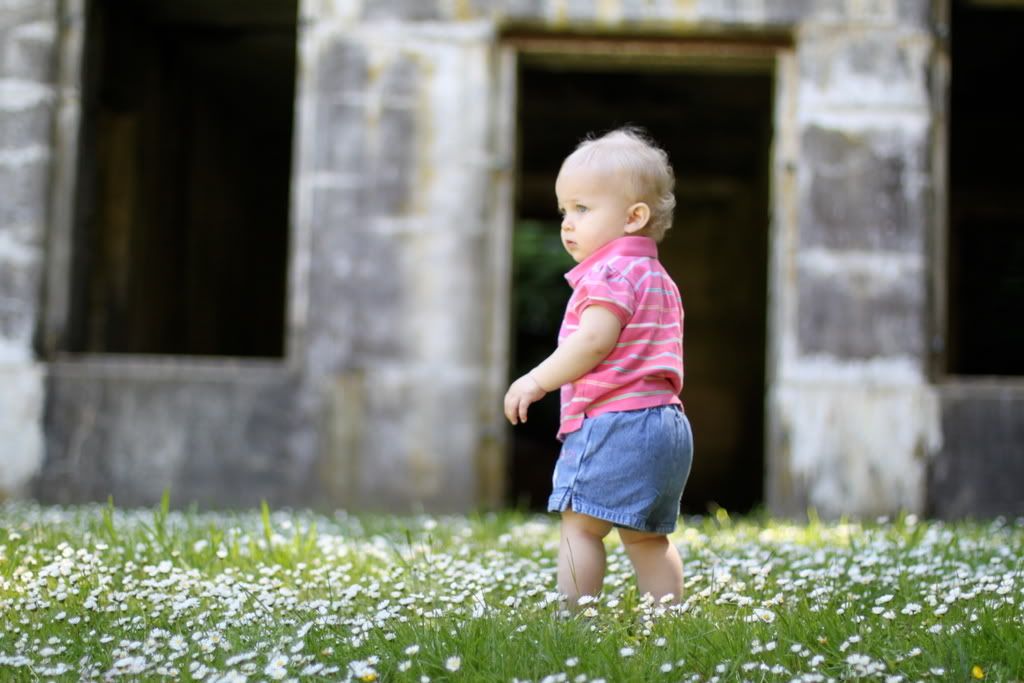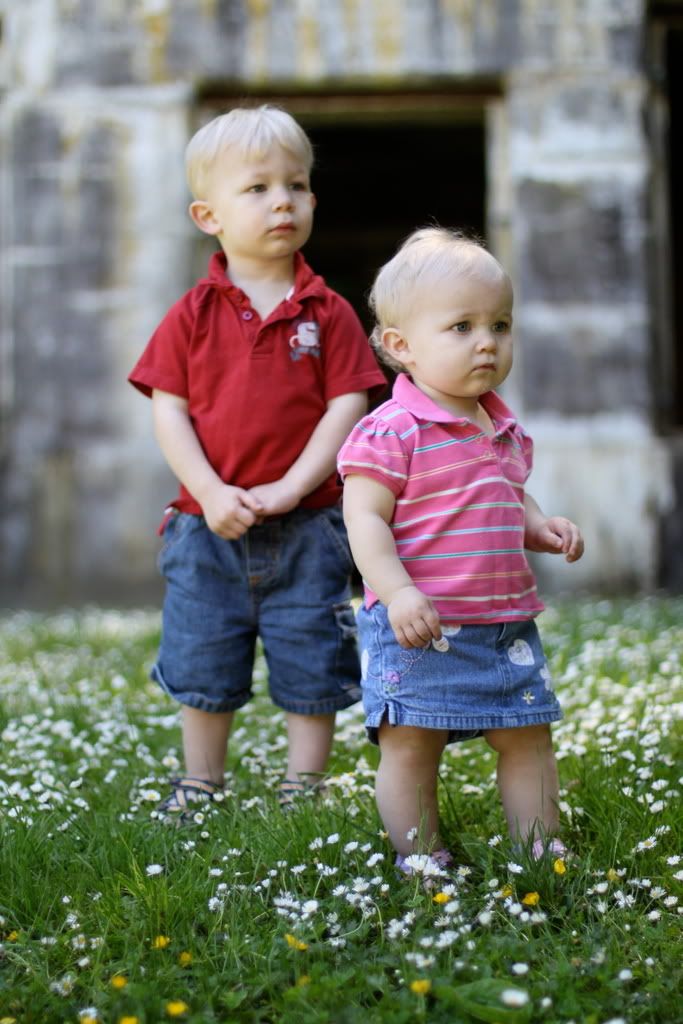 My Stepford children.
There were these three kids who were skateboarding down a hill that completely captivated the kids.
Yep, Father's Day came and went and this is the first time I actually looked at this picture.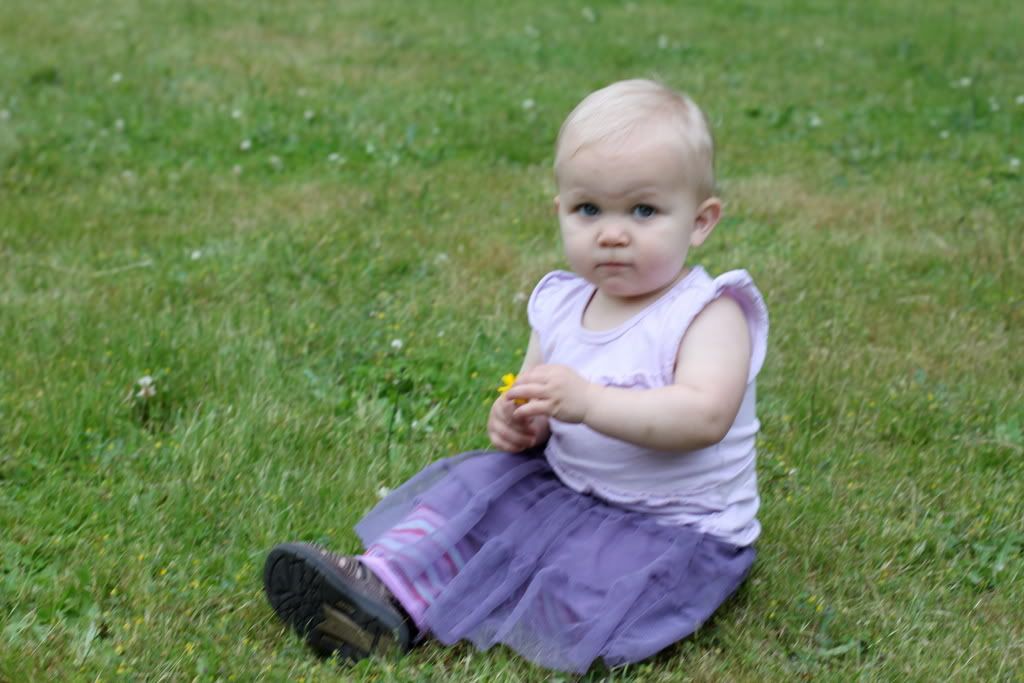 My little flower child
Well, drunken flower child.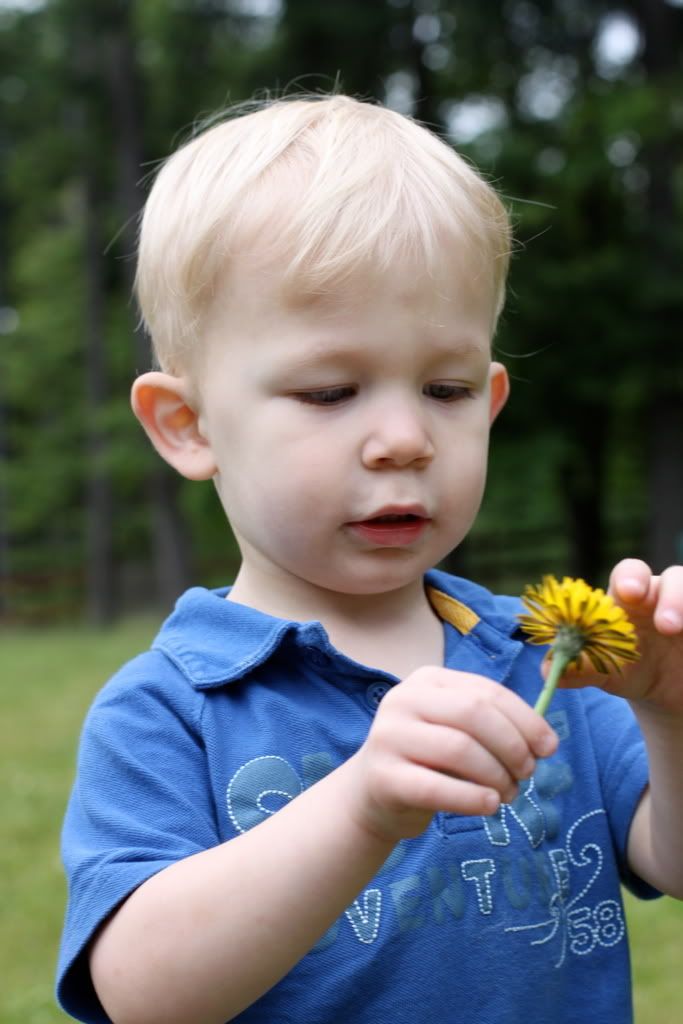 I guess flowers are popular here at the ranch.
Devon really wanted to help dad build some steps for the play house. The rule that he followed to the T was he had to touch the car to watch daddy cut something. SO CUTE!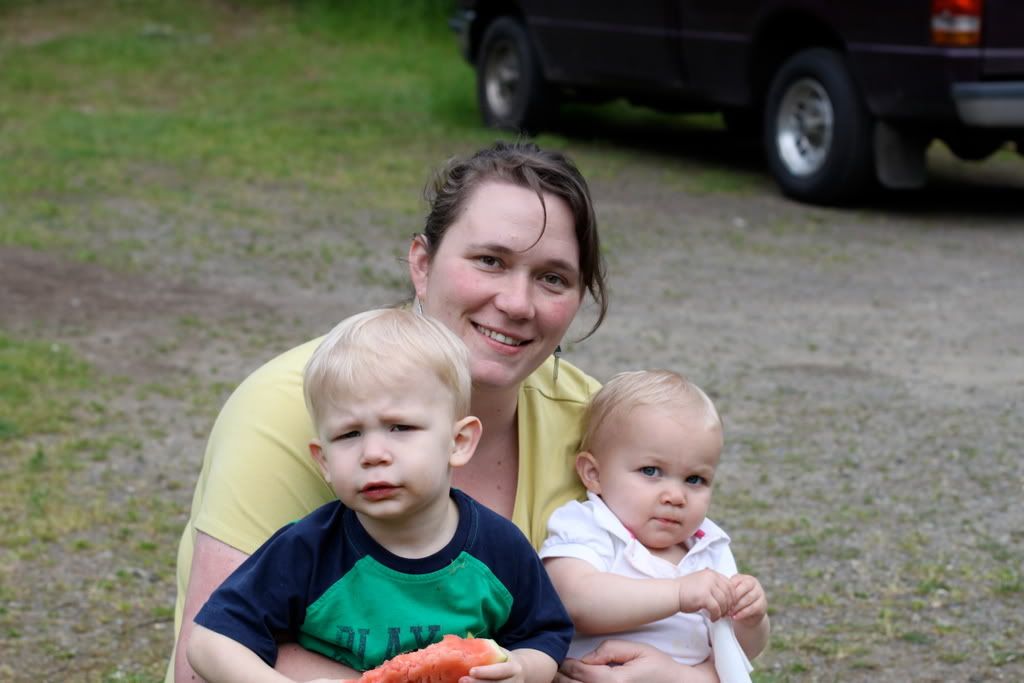 Mom and the kids. Well, gross, slimy and unshowered mom and the kids.
First clipper haircut for the dude!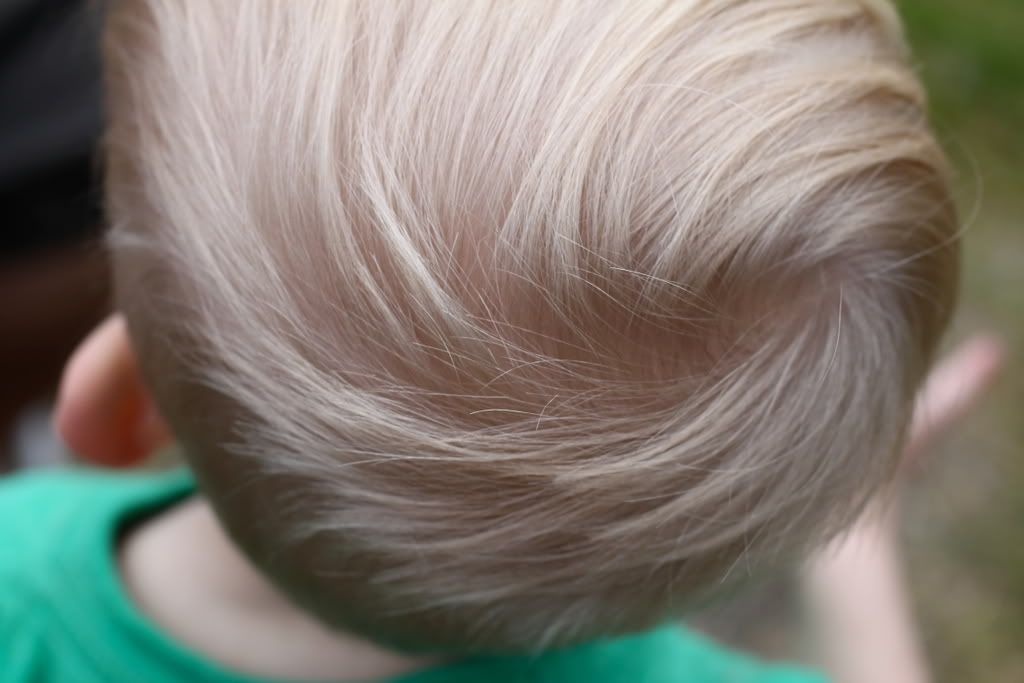 The evil swirl that is the bane of my life! But, it is cute here.
Smile Devon! I guess he was happy!
Thanks for the great cut Dad!
Painting with the kids! Lets just say mom (the artist and who was totally excited about painting with the kids) had more trouble with this than Devon. I guess that I just can't stomach the fact that the paint colors were going to be mixed. I know, I know...I need to get over this!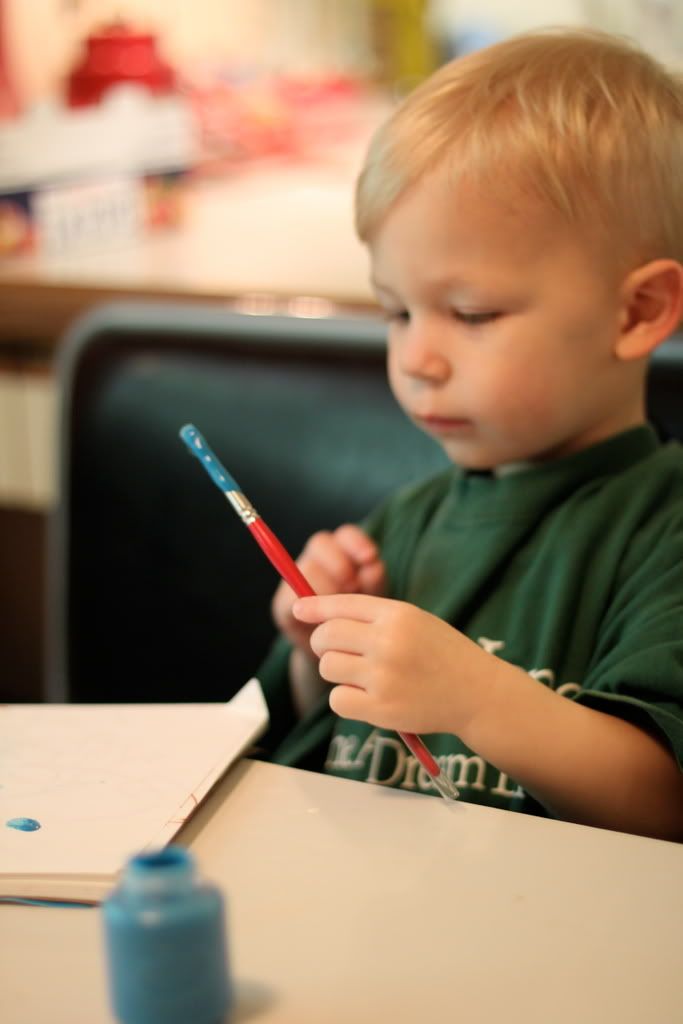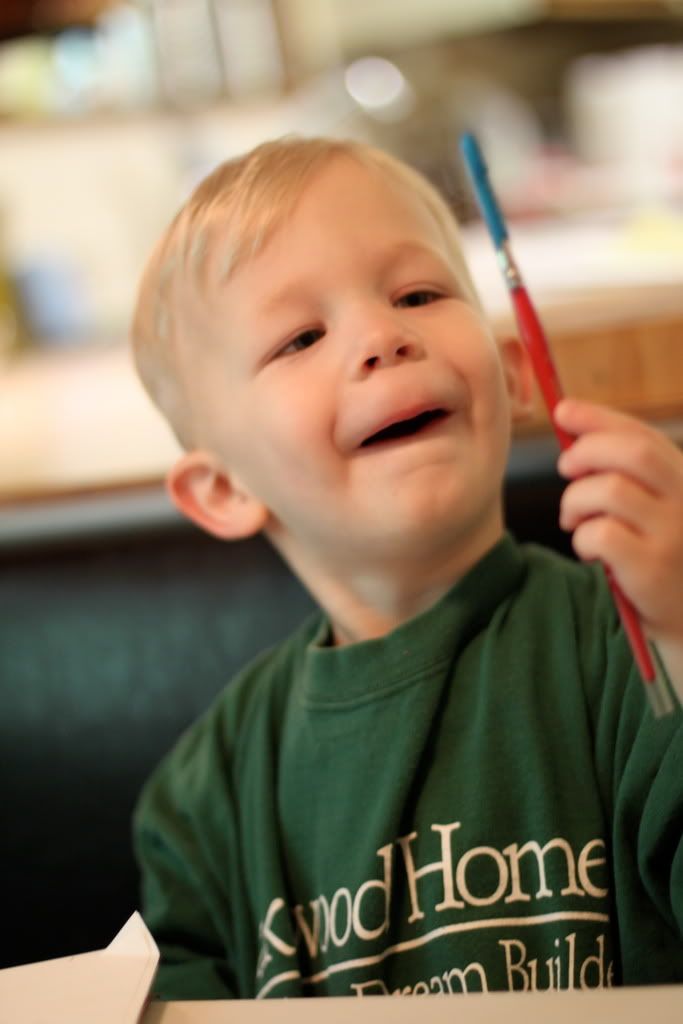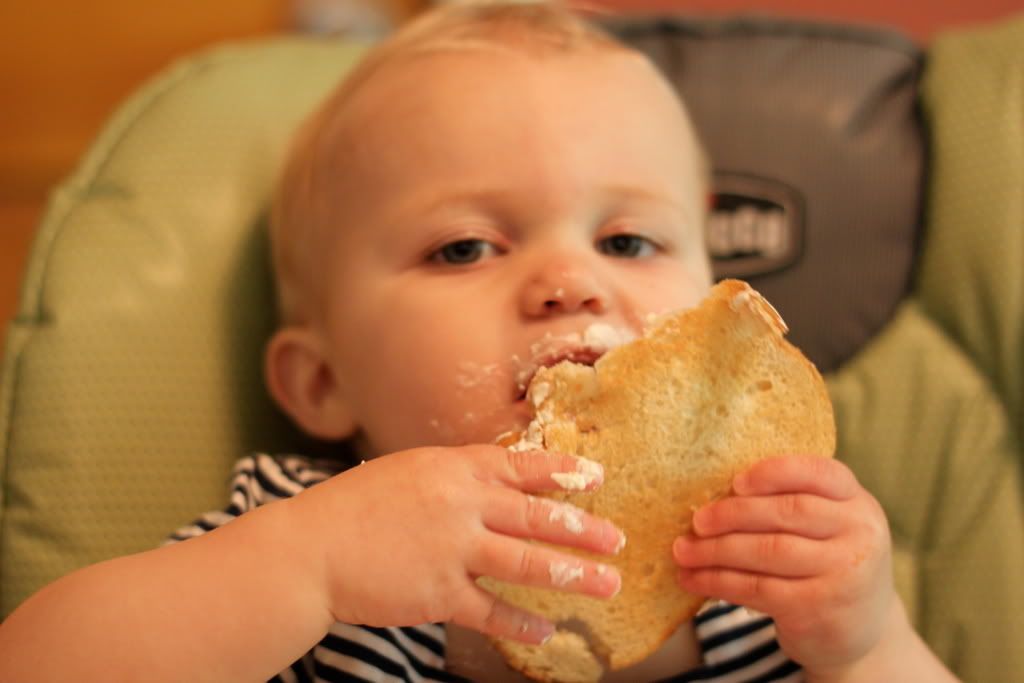 Izzy and her food.
And she fell asleep right after!
Ummm, I guess the only question I have is where are the balls that were made WITH slave labor???
DAD...Yes, you Richard Beintum. Please do not look at the next three pictures! Snakes are in them. They are the last three pictures of this post. So, you will not miss out on anything. I even will put a few spaces in so you don't accidently see them. On a side note, I realized when Scott came running up to the house asking me to take the kids out onto the deck I have never held a snake myself. I was about to try when Devon pinched the snake really, really hard and it got loose. I guess I will have to wait till next time. DARN! LOL!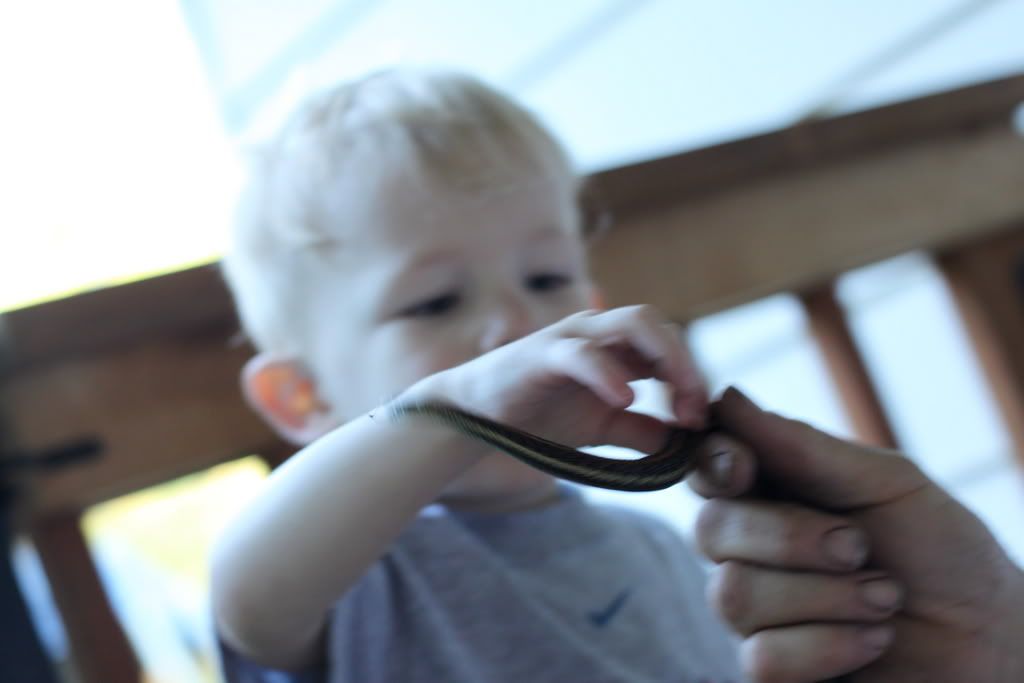 Have a great day everyone!