For both of the kids birthdays, the Chicago grandparents came into town to help us celebrate! Of course both kids got so many cuddles and kiss from them! Not to mention ice cream and hot dogs (thanks Costco!)
On the ferry, on our way to Ivar's in Seattle for some delicious clam chowda!
Grandpa totally entertaining Devon!



Grandma getting her face "massaged" by my lil lady!
Underneath the binky is a great big smile!
Ok, I know that this is not the best picture of Grandpa! To his credit, he was trying to calm both kids since they were about at the end of their rope and I HAD to keep taking pictures! So, I just chose the best one of Grandma!
This was our destination...Seattle!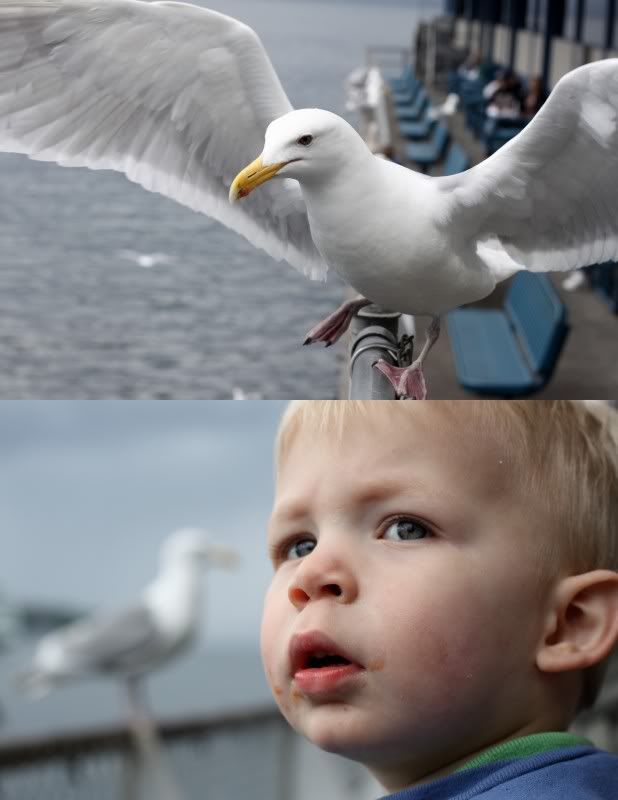 After lunch, we went outside to feed the seagulls. Man, they came up close to you!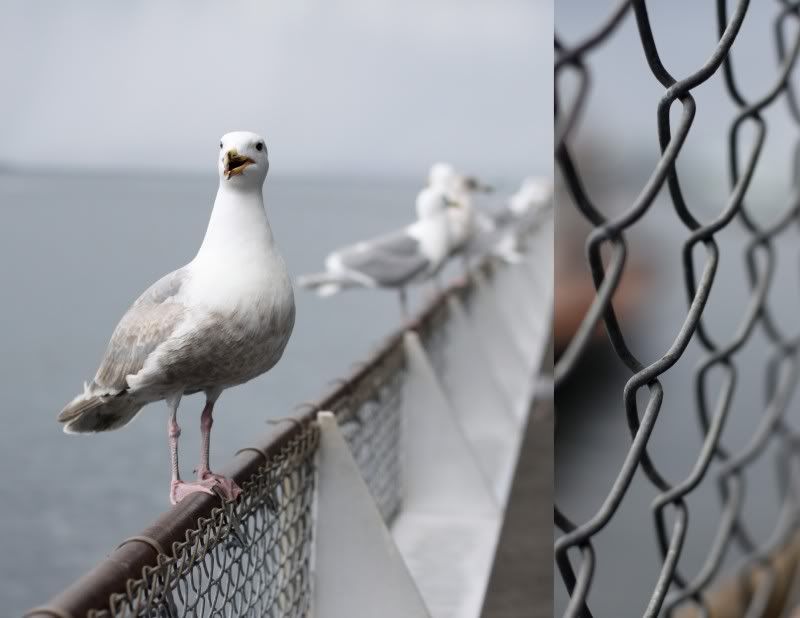 Devon was fine if he was held when we went to the outside of the ferry. But the moment we put him down...he was not at all happy!
All in all, the trip was great to Seattle! And we got some really yummy fish to boot!